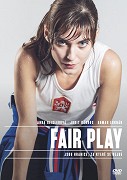 After the fall of Communism (the Velvet Revolution 1989) in the former Czechoslovakia (now Czech Republic) there has been an influx of many not so good movies from Czech film makers. From the trailer that I watched today, perhaps we might experience a nice movie again. Although sometimes I think that if there would not be a Communism in Eastern Europe then there would not be that many good movies.
I would like to see entire movie on Tuesday, May 5, 2015, 7pm - @ the
CZECH CENTER in Manhattan (Bohemian National Hall).
Also, you can see movie TODAY, May 7, 2015 in Denver, Colo. - for info
CLICK HERE
A little info about the movie director,
Andrea Sedláčková
on
WIKIPEDIA, and on IMDb
A film review by
Alissa Simon
in
VARIETY
See the trailer:
Listen to one song from the movie by
Miro Zbirka